Real Estate Market Bubble
Recently a leading real estate industry trade publication, Inman News, published an article about the increased number of searches for the term "Real Estate Market Bubble".  The article attached here, states that the number of searches for this term has spiked recently alongside the recent spike in home prices.
So, what does this mean for the local housing market? How does this impact my hyper-local markets of Hingham, Cohasset, Scituate, Hull, and Marshfield? While I can't predict the future (if I could, my life would certainly be different), an increase in the term "Real Estate Market Bubble" is an indication we are headed for a market shift. 
The spike appears to coincide with a report released from the Federal Reserve Bank of Dallas that suggests evidence of a potential bubble and recent media coverage. In addition, searches jumped for this term when mortgage rates increased. 
So, what does this mean for our local market? Homes priced right will continue to sell in a short period of time, and at premium levels. Subsequently, we will begin to see price reductions for aggressively priced homes.  Across the board, new pricing levels have been established in many neighborhoods and these should remain stable.
Bubble Headwinds
As a home buyer or seller, some headwinds starting to be felt. Interest rates, otherwise known as the cost to borrow money, have increased sharply this spring. Generally speaking, interest rates have moved up from the mid to upper 2% range to an area of the high 4% range, to the low 5% range. This will increase a home buyer's monthly payment significantly. Thus decreasing their purchasing power.
The supply of new homes coming on the market is increasing with each coming week. While many of this new, much-needed, inventory is selling within days, a few homes are surely seeing price reductions after a few weeks on the market. This may be foretelling that there is a ceiling for what home buyers will pay for a property.  Perhaps the increased supply and limits to pricing will dampen further price increases.
Lastly, the capital markets are trending downwards.   The popular stock market indices, The Dow Jones Industrial Average, and the S&P 500 are all off their January highs.  My experience has taught me that people make important life decisions, such as purchasing a home, when they feel financially comfortable.  When your bank statement is 20% less than it was at the beginning of the year, you tend to be more hesitant about making big decisions.
What does this mean for the real estate market?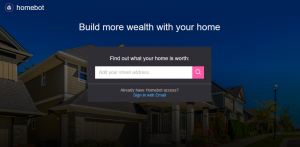 What does this all mean? In my opinion, if you are looking to buy and the time frame for you to live in your new home is longer than 10+ years, the higher price you pay can be made up over time. But if you are a buyer who needs to sell in the next 24 to 36 months, be very careful on what you purchase and for how much. If we are truly headed for a housing bubble, the future resale price of your home may become a financial challenge.  In any situation, consult with an experienced real estate professional who will help you navigate through any housing condition.
Curious what your home is worth? Click Here.