Coffee.  My day never begins without it. I make fresh pot nearly every morning.
Cohasset people love their coffee. Many of us make it at home. Many of us love to sneak out of the house and grab a freshly brewed cup. But where should one head for a cup of coffee in Cohasset? The choices are plentiful.  And so were the opinions on where to go for a fresh cup of good coffee. I took a poll in a local Facebook Group called Cohasset 143.
The results of my poll reflect the order in which the local coffee places are displayed below.
Seabird Coffee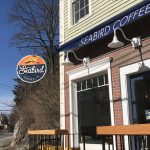 Well, this comes as no surprise that Seabird Coffee was the runaway favorite for the most popular place to get a cup of coffee in Cohasset. All one needs to do is drive through Cohasset Village and notice the ever-present line that stems from Seabird. Clearly, the coffee at Seabird is sourced with care as they have developed a strong following in the village. This coffee shop is tiny in square footage but huge in customer service. When you are at Seabird, you are made to feel like you are their only customer. And you will most likely always run into someone you know since it is a local institution these days.  Read their Yelp reviews here. 
Lucky Finns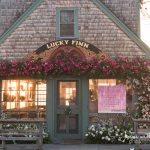 While I was not surprised to see Seabird come in at the top of the poll, I was surprised to see Lucky Finn's show up at all. I did not include them initially in my poll since they are located in Scituate Harbor. But Lucky Finn's was a close second. This was a huge surprise for an out-of-town newcomer. But if people will make the pilgrimage for the coffee, it must be that good! And for a little bit of trivia, this place in a former life was in the 1980's movie, "The Witches of Eastwick".  Read their Yelp reviews here. 
Mary Lou's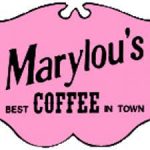 Mary Lou's and their hot pink coffee cups. Everybody knows them for this. Mary Lou's is your go-to local South Shore "chain" of coffee outlets. And they have a loyal following.  But not only is the coffee good and well priced, but they also have the best sweets to pair with your cup of coffee.  Your coffee is always served with a smile making this a fan favorite.  Read their Yelp reviews here.
Home
My readers added making a cup of coffee at home and it quickly cracked the top five. While I love to make my coffee at home to start my day, I also love my cup from one of our local coffee purveyors. It was a bit surprising just how many people will prefer to brew their own up.
Dunkin Doughnuts
And at last, the franchises show up in the poll. Apparently the Cohasset faithful prefer the local shops to the franchises.
Starbucks
This was a surprise to see the loyalty to "Star-bees" not rank so much higher. The pick-up line to our local Starbucks usually stretches a dozen or so cars.  And their app makes ordering ahead for pick up a breeze. But the poll showed that people prefer the local places, even if it is a bit of a drive to the next town to get your favorite cup of coffee.
French Memories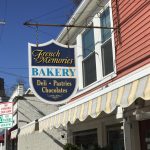 Well, one of my favorite places to meet for a cup of coffee in Cohasset is French Memories. They have the best pastries to go with your coffee anywhere! This place has some inviting quirks and is ideally located in the heart of Cohasset Village. They have great coffee at reasonable prices and cafe-style seating. This local institution doesn't survive on coffee sales, but they sure could! It may be the best-kept coffee secret in town. Read their Yelp reviews here.