Let's be honest, pizza is a staple of the American diet.  Let's also be honest about the fact that pizza is personal and there is no such thing as the best pizza. For many of us, we like the pizza we grew up eating. For a select few of us, we were privy to truly authentic Neopolitan pizza, made with fresh mozzarella, homemade sauce, and fresh dough. If you have ever had this sort of pizza, you'd know what I mean, it is fresh, unique, and stands out in a busy pizza world.
Pizza in America has evolved.  That fresh Neopolitan pizza is hard to find. All too often the freshly grated mozzarella has given way to the treated pre-shredded mozzarella. The sauce is something from a can, perhaps jazzed up a bit. Oh, and don't get me started with the sausage pellets vs a freshly crumbled true Italian sausage you'd expect on a pizza. Some pizza cheaters will even purchase the dough premade.  All of this corner-cutting creates a mass-market pizza that simply is not really that good.
The good news about the evolution of pizza is that there is a good movement of pizza purveyors that really care about their pizza. And they have become pretty inventive in the toppings department. While some have become complacent, or downright lazy, others have upped their game and are making really good pizza.
As a devout foodie, I could drone on for a good bit here about various types of pizza, the different levels of quality, and so forth. But I will spare you my highly biased opinion.  In Cohasset, we are fortunate to have numerous choices for pizza. And the types of pizza run across the spectrum.  I did a quick and informal poll in a local Facebook Group called Cohasset 143. The results below are ranked in order in which they earned votes from my poll.  And in the interest of fairness, I have added links to each pizza place and their Yelp page for more reviews.
So this local establishment is an institution. The kids call is Chops and they flock to it. The buff chix calzone, known elsewhere as a buffalo chicken calzone, is a fan favorite. While known as a pizza house with more of a greek style of pizza, Chops has some great subs. The spicy chicken sub is also quite popular. The locals love this place and they came out in droves to support it in my mini poll.  Located on 3A, this is an easy in, easy out location.  Read their Yelp reviews here.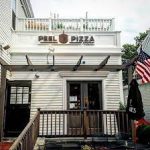 Truth be told this is the author's favorite pizza in Cohasset. Located in the heart of the village, this is a gourmet thin crust pizza shop with a very creative menu of toppings. Peel takes a page from Todd English's Fig's that was the first thin crust pizza I ever had. And I soon after became a disciple of thin-crust pizza ever since. And this is big since I grew up on truly authentic Neopolitan pizza in the NYC area. Personally, I like The Ranch Pizza which is a barbeque chicken pizza with red onion. It never disappoints. Read their Yelp reviews here.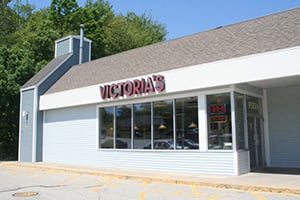 Victorias is your typical pizza and sub place. They have a very good Neopolitan Pizza that comes with regular selections of toppings.  But they also offer some of the more gourmet styles of pizza as well. One thing to order from Victoria's is their calzone. They make a pretty authentic Buffalo Chicken Calzone. The other item not to be missed at Victoria's is their salads.  The greek salad with chicken is a regular order in my house. Read their Yelp reviews here. 
Cohasset Needs a Bar Pizza Place
So this is a pizza place that does not exist just yet. But when I ran my poll, it garnered the fourth amount of votes after being added in by a reader. So if there is an emerging entrapruner out there that wants to get into the bar/pizza business, there appears to be an opportunity.  Besides, who doesn't love beer & pizza?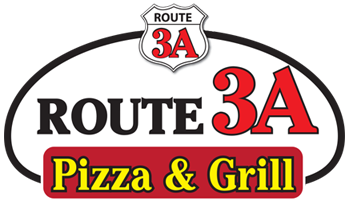 This is the relative newcomer to the Cohasset pizza market. This is another pizza/sub shop only without the following of the ones above. I think it is well worth your time to give it a try. Part of what I am seeing here are some real old loyalties to some of the established places in town. Read their Yelp reviews here.

This was a surprise addition to the list. When I think of Ava Cucina, I think of pasta take-out. And they do this really well.  But a part of their take-out business is pizza, and it has a small but very loyal following.  Loyalty is nothing to be overlooked, as it usually stems from somewhere.  So next time you are thinking pizza, think of your long-time local business over by the post office. Read their Yelp reviews here.
So there you have it, my take on the Cohasset pizza scene. While my personal opinions are expressed about different places and menu items, I did rank the eateries in order of their rankings from an informal poll in a local Facebook group. Remember to shop local and to support your local merchants.