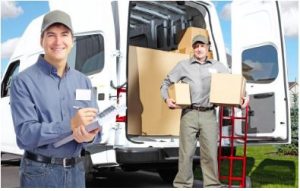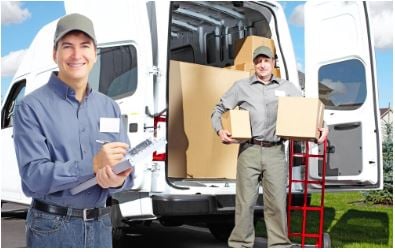 Moving can be stressful, even more so for families with small children. There are many things parents can do to find the perfect budget-friendly home in Cohasset and make the move less stressful for the family.
Tips for Moving With Kids
To minimize anxiety for yourself and your children during a move, ask family members or friends for help with the kids while you pack. To prevent confusion and frustration, pack up toys while the kids are asleep and donate items you don't want to keep while they're not with you.
If possible, take your children for a tour of the new home before your move. Surprise them with a few new toys for the new house. In addition, it's important to allow them to say goodbye to your current home to obtain closure.
If you're relocating some distance away, keep the kids distracted in the car with a toy or game. A blanket and pillow will keep them cozy. Remember to pack lots of water and some snacks.
Purchasing a New Home: Best Practices
You can do many things to increase your chances of finding the ideal home in the right neighborhood. Check your credit and fix any errors you find. Get pre-approved for a mortgage so you know what you can afford. Contact local realtors to get an idea of the market value of homes in the Cohasset area. Research homes in specific neighborhoods with amenities you'll need, such as a certain number of bedrooms or bathrooms.
Relocating Your Business
To successfully move your business to Cohasset, you'll need to start with a good plan. Start planning as early as possible, but be mindful of when to pack because if you pack too early, you won't have access to things you may need. Also, be mindful of items required by your employees to continue business during the move.
When relocating, communication with your employees, customers, and suppliers is the key to minimizing any confusion. Your employees may want to pack their own offices, or you could designate a moving team. Labeling boxes will make unpacking easy. Allowing your employees to work remotely until their new space is ready will reduce downtime.
Before your move, remember to turn the utilities and phones on at your new location and have the Wi-Fi up and running. Consider what equipment might need replacement and what you might need immediately upon moving. Be sure to update your insurance so that you have coverage at the new site.
Hiring a Mover
When looking for a mover, you'll want to hire the one that best meets your needs. Some movers offer full-service packing and unpacking. Others offer long-term and short-term storage, which is the perfect option if you're moving your home or business in stages. Whether you need a long-distance, local, or international mover, there's a company to meet your needs. To find a reputable mover, ask friends or colleagues for referrals and check out moving company reviews online.
Make Moving Easy With the Right Realtor
A little research and planning go a long way toward finding the perfect home and ensuring your business move goes smoothly. Whether you're buying or selling a home in Cohasset, contact Michelle Larnard Real Estate to get the assistance you need.