Moving Tips: Saving Time When Moving Inter-State
People relocate for a variety of reasons, and whatever these reasons are, you should always be one step ahead of all the moving-related tasks that need to be done. However, time is of the essence when it comes to moving interstate. It takes a lot of effort and patience to get things done efficiently.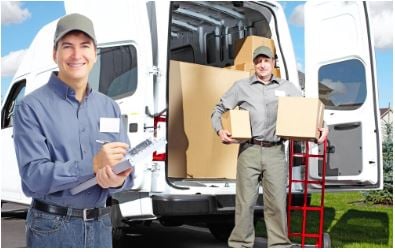 To make the transition as easy and less-consuming as possible, here are a few tips for saving time when relocating interstate.
Get started early
Conducting the last minute move can be a nightmare. First of all, an inter-state move can be one of the most challenging things you can do in your entire life. That said, you may need more time to plan, prepare, and organize every aspect of your relocation. If you don't want to get overly stressed with moving, give yourself time and get started early as much as you can.
Set a moving budget
Preparing a budget beforehand can save yourself time and energy.  Before doing anything, decide whether to move by yourself or hire a professional moving company. Once you've decided, start calculating all potential expenses that come with moving inter-state. If you relocate with the help of professionals, include the amounts for moving fees, insurance, damage costs, and other extra charges.
However, if you move on your own, don't forget to include expenses for truck rental, mileage/gas, or additional equipment rental. Having a budget allows you to determine how much money you can afford and by that, you don't have to look for more money all over again.
Only bring what you need
Moving inter-state gives you the opportunity to sort through your things ahead of time. This can be the right time to ask yourself what you should bring to your new place. If you get rid of the belongings you don't want anymore, you'll be able to reduce your moving costs while you save time from having to pack up all your possessions.
For any unnecessary item, you can opt to dispose of them through a garage sale or donation. By this, you'll be able to relocate with a few boxes and make your move less tedious and time-consuming.
Have a guide when hiring a mover
If you want to save significant time when moving inter-state, you should have a reliable guide in place. This guide should contain a few but essential questions to quickly narrow down your options and choose the best moving company. Using a list of questions, you can compare professionals like Movers NYC when it comes to moving services, professionalism, and pricing.
Gather adequate packing supplies
Packing doesn't have to be tedious as long as you prepare sufficient materials ahead of time. Getting hold of packing supplies as early as possible will definitely save time. That's because you don't have to run back and forth to the grocery stores to buy these things all over again.
Pack smart
Packing is a time-consuming task. With all the things that need to be packed, you may run out of time if you just throw everything in boxes. Thus, it's important to stay organized throughout the packing process to save time when you have to unpack at your new home. Make sure to pack items by room and label the boxes appropriately. By this, you'll know where to place these things once you arrive in your new home.
Have your new address ready
Your new dwelling place should be ready by the time you and your belongings arrive. Thus, it's best to have your new address ready and organized to save a lot of time. Call utility companies for the transfer of water, electricity, gas, or cable. Take measurements of your new home to make sure your furniture pieces and other stuff will fit upon your arrival. Also, get your new house deeply cleaned a few days before the moving day. By doing all of these, you can surely save time when it comes to your moving tasks.
Have a necessity bin
To save time immediately upon your move in, you should make a necessity bin. This should include some towels, cleaning supplies, blanket, chargers, clothes, and other essential documents. Having this bin can help you survive a first few days in your new place.
Conclusion
By keeping these tips for moving inter-state, you can ensure not just a smooth and time-efficient transition to your new home but also a moving experience that's memorable and according to plan. If you plan to move to New York City, look for moving companies NYC to help you make your inter-state an exciting adventure.