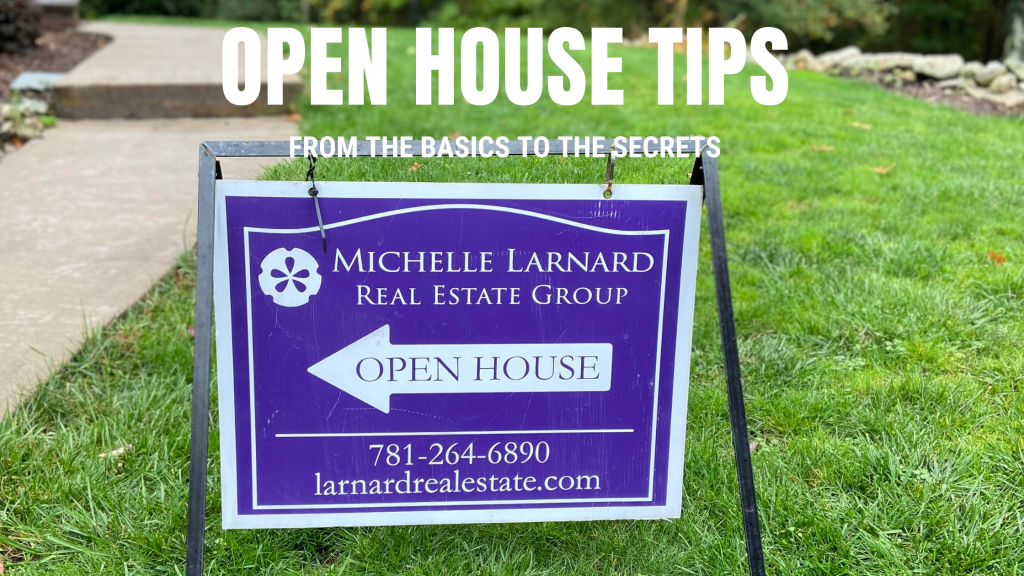 Open Houses are a necessary evil in marketing your house. Yes, it has been said that all you get from an open house are nosey neighbors. But in today's digital age the promotion you get from simply adding an Open House time to your MLS system creates a lot of attention for your home.  Almost any website with an IDX data feed will have an open house section. And all the major real estate portals (Zillow, Trulia, Realtor.com) will do a fair amount of promotion for the upcoming weekend open houses. So, if you are not doing an open house, you are missing out on a lot of extra marketing and exposure for your home.
So how does one prepare for an open house?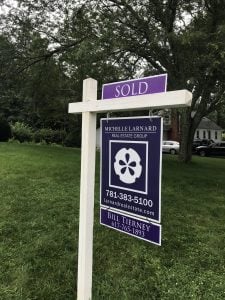 First, let me start by saying this is not your typical "5 steps for a successful open house" sort of post. The internet is full of those articles. I won't cover why to declutter, why to remove the personal pictures and clean the windows, and the myriad of things that are well covered in this genre.  However, I will cover "the why" I strongly suggest that you make the herculean effort that it can take to properly prepare your home for a proper Open House.
The first thing that I do with my clients when preparing for an open house is to take them out to tour a few open houses. Let's look at what people are doing well to set themselves up for a successful open house, and where they are leaving opportunities for improvement. A.K.A., what they are doing poorly.
Let's start with the arrival of the open house. And I am not talking about the Hanzel & Grettal method of 15 open house a-frame signs guiding one to the open house. This is 2021 and we all have a GPS map system on our phones. We can find the house without having to follow the trail of open house signs.  But do put out a couple of the a-frames at the house.
When you arrive at the house and get out of the car, what is your first impression? It has been said that first impressions are everything. So maybe getting the 6-inch tree growing out of your rain gutter is not a great look.  Is the lawn mowed, is the mulch fresh? Does the home look well cared for? Is the maintenance up to date? This first impression sets the tone for the whole open house experience from a buyer's point of view.
What is your first impression when you walk into the house? Can you tell if they have cats from "the scent" of the home? Are there dust bunnies from Rover's hair blowing about?  This is where your traditional article will tell you to bake cookies or burn a candle. But guess what, you cannot mask some smells.
Does the house have today's color palette? Or does it say yesterday's 1990's dirt colors? This can make a buyer feel like they have $20,000 in a painting bill staring at them on closing day.
How about the furniture layout? Is the furniture laid out to put each room to showcase its best use? Or is stuffed with furniture that is oversized? Or, even worse, does it looks like it came from when the prior generation bought it during the time Carl Yastrmezski was still in uniform?
The visuals are important. And, quite often, you can see them better in someone else's home.  Honestly ask yourself, do you have these issues?
Moving on to the kitchen and bathrooms, ask yourself the same questions. Are they overstuffed, or so void of clutter they look like a magazine? You know that the kitchen that's primary use is for opening up take-out food.
The mechanics of an open house.
This is a key area to pay attention to when hosting an open house. Frankly speaking, an open house at your home is going to require you to leave your home for a few hours after you have spent some considerable time getting it hospital clean. You do not what this effort to go for not.
At an open house, you want to be able to communicate with the people who visited your open house. Does the agent have an effective plan to capture who made the pilgrimage to your home? Does this agent have a follow-up plan? What is the agent giving out as marketing material? Does the material help sell the home? Is it glossy, does it have all the facts? Way too much effort goes into an open house for the agent not to get the contact info from the visitors. And in the post-Covid-19 world, it is simply a good practice to have that data.
There is a reason why we will visit another person's open house.
So, the above are just a few things you can learn from another's open house. But you do not want to make these mistakes at your home. I like to bring my potential clients to another open house so that these clients can have a successful open house and fewer of them.  Experience has taught me that people see another's home in a more critical way than one does their own home. This can translate into a much better-prepared seller and seller's home when it comes time to market the property. Doing and knowing what to do upfront, is way better than rushing to do it while playing catch up.  Experience and local knowledge are two key ingredients in helping to get a home sold.