Recently we adopted a new chocolate lab. She is a lovable, part devil child, sweet and no longer small being.  We have had her for six months now, give or take a bit. This is when it dawned on me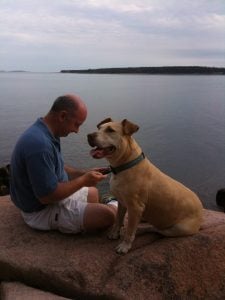 that it has been nearly half a decade since we last had a dog. (Our last dog was a pit bull rescue who was the sweetest hound one would ever meet in spite of the stereotypes.) So with the time passed since we last had a dog, I thought I would reach out to pet owners and see who they recommend for various pet needs. So today, I am penning a post about the recommended local veterinarians in the Cohasset area.
Before I begin with my list, I will say that I started this process with a significant bias to Crazy Paws here in Cohasset. They were ever so good to our pitbull for the decade we had her. She had almost rockstar status when she went in for her needs. And in those last days, their compassion was above all lofty expectations.
So with that above noted, it should come as no surprise that Crazy Paws came in tied with South Coastal Animal Hospital as the two most recommended veterinarians for one's dog.  Do note that this list was not studied nor compiled with copious amounts of in-depth study. I simply asked who likes which vet in a local Facebook group.
The list of recommended local veterinarians came out as such: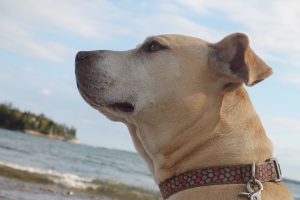 While I have a personal bias to Crazy Paws since they have been so kind to our pets, I think you could be happy with any of these veterinarians. I assembled this list with no rewards, and offer it out as a resource. Please feel free to make a comment below if you have a particular story about your vet that you would like to share.
Stay tuned for next week's post, The Best Places To Run Your Dog.