Attention Scituate MA real estate sellers,
I have some exciting news to share with you today – the Scituate ma real estate market is looking incredibly promising for you! Allow me to delve into the numbers and explain why you should be feeling optimistic.
Months of Supply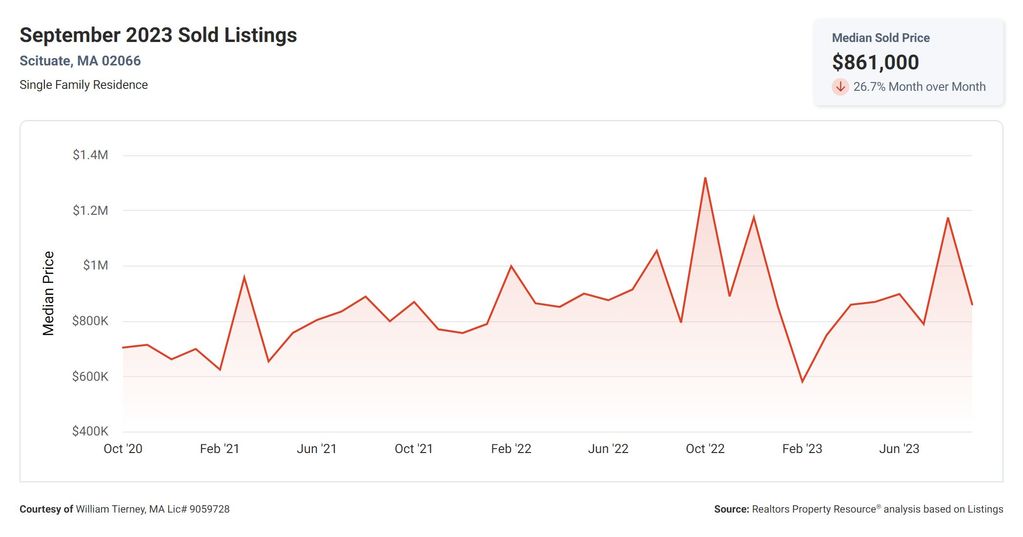 Let's start with the Months Supply of Inventory, which currently stands at a low of 1.46. This metric represents the number of months it would take for all the existing homes on the market to be sold, given the current sales pace. A lower number, as we have here, indicates a seller's market, where demand is outpacing supply. This means that there are more buyers than there are available homes, creating an ideal situation for sellers like you.
But wait, it gets even better! The 12-month Change in Months of Inventory shows a staggering -56.42% decrease. In simpler terms, the supply of homes has decreased significantly over the past year. This indicates a growing demand and a highly competitive market, where homes are being snatched up at a rapid pace. Sellers, this means you have the upper hand in negotiations, as buyers are willing to pay a premium to secure a property.
Median Days on Market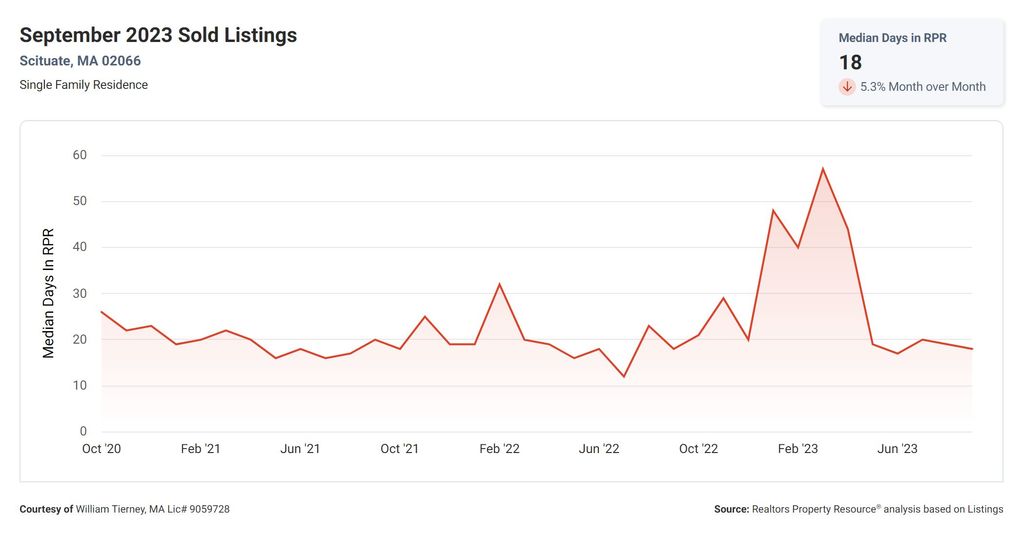 Now, let's talk about the Median Days Homes are On the Market, which currently sits at a mere 18 days. This metric represents the average amount of time it takes for a home to sell once it is listed. With such a short timeframe, it's clear that homes are flying off the market faster than ever before. This is fantastic news for you, as it means your home has a high chance of being sold quickly.
List to Sale Price Ratio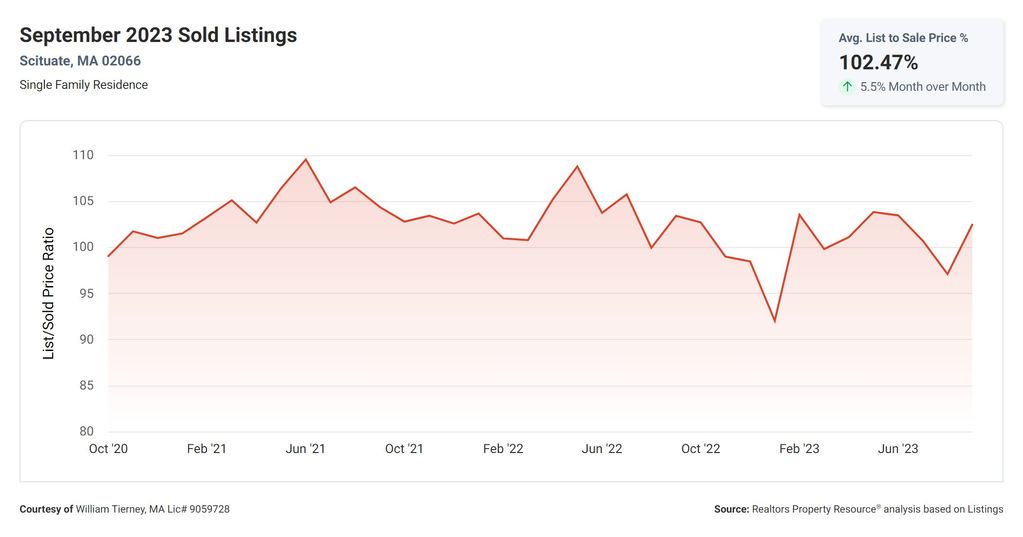 Moving on to the List to Sold Price Percentages, we see an impressive figure of 102.5%. This metric indicates that, on average, homes are selling for 2.5% above their listed price. Sellers, this means you have the potential to make a profit above your initial expectations. Buyers are willing to pay a premium for homes in this market, reinforcing the notion that you hold the power in negotiations.
Median Sold Price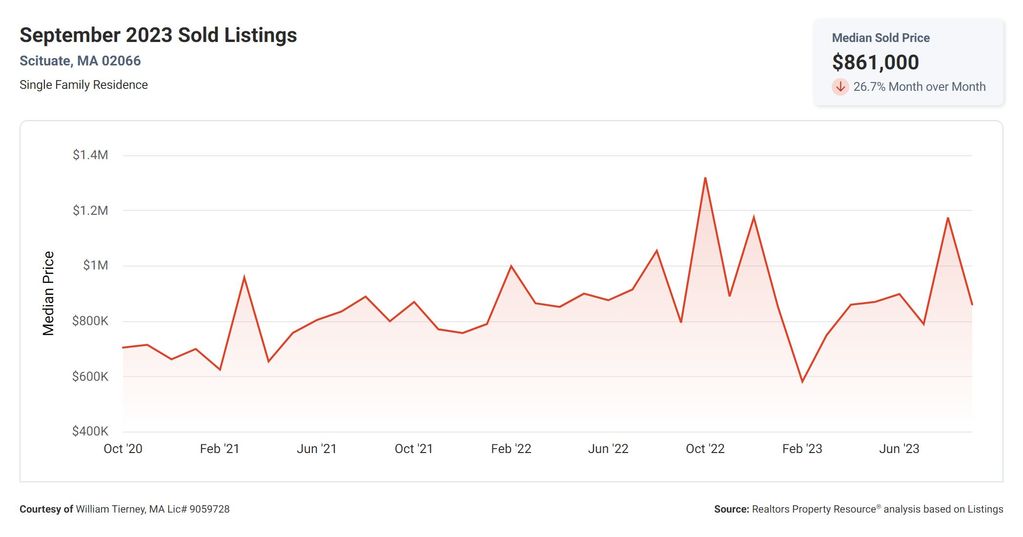 Lastly, let's talk about the Median Sold Price, which currently stands at a remarkable $861,000. This figure represents the midpoint of all the sold homes in the market. Sellers, this high price point is a testament to the strong demand and the willingness of buyers to pay top dollar for quality properties.
In conclusion, sellers, the Scituate MA real estate market is currently in your favor. With a low Months Supply of Inventory, a significant decrease in inventory over the past year, a short average time on the market, a high list-to-sold price percentage, and a remarkable median sold price, the odds are certainly in your favor. Now is the perfect time to list your home and capitalize on this remarkable opportunity.
Don't wait – take advantage of this seller's market and make your move today.