The Greater Boston area is renowned for its rich history, vibrant culture, and diverse communities. While Boston itself boasts numerous attractions and opportunities, there is something truly special about settling down in one of the charming suburbs along the picturesque coastline. In this blog post, we'll take a closer look at three stunning coastal towns south of Boston: Cohasset, MA, Scituate, MA, and Hull, MA. These idyllic destinations offer a perfect blend of scenic beauty, welcoming communities, and a high quality of life.
Cohasset, MA: Where Coastal Beauty Meets Historic Charm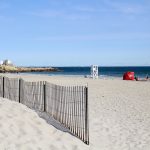 Nestled along the South Shore, Cohasset is a coastal paradise that effortlessly combines natural beauty with a rich historical heritage. From its serene beaches and lush parks to charming New England-style architecture, Cohasset appeals to both nature enthusiasts and history buffs.
Cohasset is dotted with captivating landmarks like the Old Scituate Light, known as "Minot's Ledge Light," and the picturesque Cohasset Harbor. Residents can indulge in a variety of outdoor activities, from sailing and kayaking to hiking the scenic trails of Whitney and Black Rock. The town's tight-knit community fosters a strong sense of belonging, making it an ideal place to raise a family or enjoy a peaceful retirement.
Scituate, MA: A Seaside Retreat with Coastal Charisma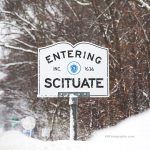 Scituate, often referred to as the "Irish Riviera," boasts a delightful mix of coastal charm and vibrant community spirit. As you drive through this seaside town, you'll be captivated by breathtaking ocean views and the quaint downtown area adorned with local shops and restaurants.
With its strong ties to maritime heritage, Scituate offers a unique cultural experience for its residents. The Scituate Maritime Center and the annual Scituate Harbor Heritage Days celebration are just a few examples of the town's commitment to preserving its history.
From sandy beaches perfect for sunbathing and picnicking to the opportunity for fantastic whale watching along the coastline, Scituate promises an enchanting coastal lifestyle that many desire.
Hull, MA: Living the Dream by the Sea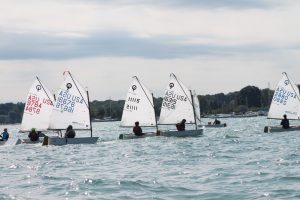 Hull, a hidden gem tucked away on the southern peninsula of Boston Harbor, offers an irresistible mix of coastal beauty and urban accessibility. With its miles of sandy beaches and stunning vistas of the Atlantic Ocean, Hull is a haven for beach lovers and water enthusiasts.
In addition to its natural allure, Hull boasts an array of recreational activities, including boating, fishing, and windsurfing. The Nantasket Beach area, with its historic Paragon Carousel and vibrant boardwalk, is a popular spot for both locals and visitors alike.
Beyond the outdoor allure, Hull's diverse community warmly embraces newcomers, fostering a sense of belonging that makes this town a true coastal paradise to call home.
When searching for the perfect place to settle down south of Boston, the coastal suburbs of Cohasset, Scituate, and Hull stand out as prime choices. These towns offer more than just picturesque views – they provide a sense of community, rich history, and a serene coastal lifestyle that is second to none. Whether you're seeking a tranquil escape from the bustling city or looking to raise a family surrounded by nature's beauty, Cohasset, Scituate, and Hull offer everything you could desire and more. Embrace the allure of coastal living and consider making one of these breathtaking towns your new home.