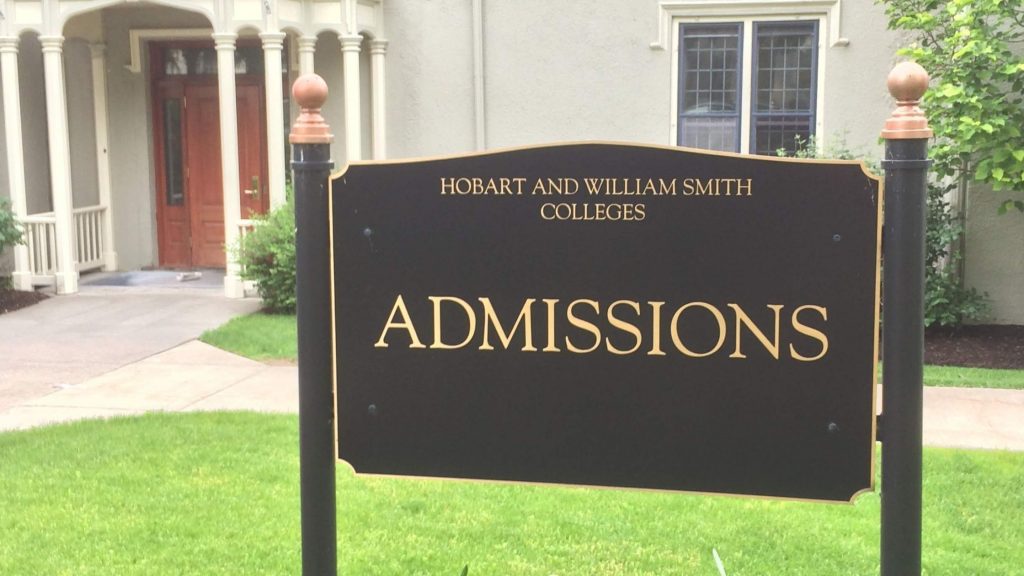 I will be very candid with you. The process of searching for the right school for your high school junior or senior is an arduous task, to say the least.  It can be a long, expensive, and exhausting task. I wish I could say there is a way to make it easier. But there is no such way if you what to have a happy college student. And if you have looked at the cost of higher education, you do not what to get this wrong.  "Taking a mulligan" in higher education is an expensive choice I am sure you'd wish to avoid.
In writing this article I did some research and I owe some credit to my friends in the admissions department at my alma mater Hobart College.  They were very helpful and insightful.
Personally, I was very involved with the college search that my children went through. Between the two we looked high and low. For each, we visited at least one school in each of the four major categories, Large & Urban, Large & Rural, Small & Urban, Small & Rural.
You can visit too many colleges too. I recall my son informing my wife that he'd see 28 campuses and that was plenty. Perhaps we overdid it with him.
The thing that I quickly learned about the process is that each is trying to sell you on their school. And sometimes you have to sift through the sales. Because the one thing I saw in common with a lot of the schools is that they all claim that according to some small magazine you have most likely never heard of, is that they have the best food in the country.  Inevitably your child will complain about the food in college. This happens about as frequently as the sun rises.
You are not going to college! They are. 
The major theme that I cannot stress enough is to remember, you are not going to college, your child is. This is a fact and you need to get your head around it. You may be a major underwriter of the bill, but you are not the attendee. So keep your opinions to yourself and let your offspring choose the school that is right for them (not you).  Otherwise, you could be taking the mulligan referenced above.
Have an open mind.
Both the parents and the applicant (your child) need to have an open mind. It is highly likely that your child will not attend their dream school. Often, I have seen the dream school change over the course of their senior year. However, you both need to remember that they will wind up somewhere that they'll love and is the perfect fit for them.  Seeing your kids grow and thrive on a college campus is truly a great part of parenting.
Make a connection.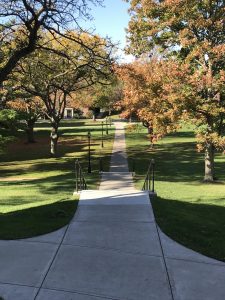 Once you have narrowed down the list of schools to those that you want to visit, let alone apply to, be sure to make a connection with that school. Connect with the schools in a personal way. This is an important factor. Whether virtually, or in-person via a campus visit, make it personal.  Colleges put great emphasis on demonstrated interest. This can be displayed in many ways and schools want to know that you are interested. At the end of the day, they want to know that your child is one that they can potentially enroll.
In an effort to make it personal take advantage of opportunities like the application essay, the college interview, and interacting with admissions representatives to show a more complete picture of who your student truly is. And don't afraid to let your applicant really show them who they are.
I can recall being at an accepted student day speaking with the head of admissions at the school my son attends.  She said something that truly stood out to me. She said, "We can see a "packaged" application from a mile away." She was clearly referencing those applications that have been processed by professional application service. She was looking for authenticity. Clearly, she did not believe that the packaged application showed a genuine window into its applicant. So be sure to make that genuine/authentic connection between who your student is and the school to which they are applying.
Ask questions.
Every school is different. Ask questions. Ask a lot of questions. Any questions. Your student will do themselves a disservice by saying to themselves that they don't want to sound dumb or stupid. There are no dumb questions. Ask what is important to the school. What are they looking for in their student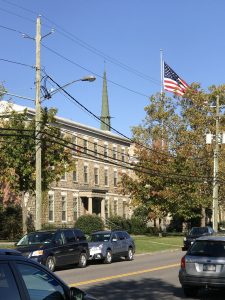 body? What are their needs? Is there a part of the application that they weigh more heavily?
After you ask the questions, get used to the phrase "it depends". This is true because there is no one formula or one answer for all colleges and universities. Do your research and ask schools individually about their policies.  These answers can be very helpful in a number of ways.
Who should drive the process?
You should not be the driver of the college process. Your child should be the driver of this process.  But don't kid yourself, you will most certainly need to nudge them along. And you will do this more than you think you should.  Colleges and universities want to hear from the student, not the parent. You need to remind your student of this fact. Make sure they stay focused on what's important to them, not you or their peers.  As a parent, do not totally step away from the process, but do not do all of the work for them either. They are the driver of the process, they are the ones headed to college.  If they are going to make an authentic connection and application, then it will need to genuine and from your student, not you the parent. From what I gather, admissions departments from across the country can see the difference from a mile away.
Grades & Activities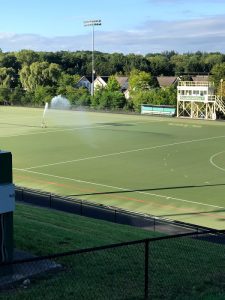 The high school transcript still carries the most weight in the admissions process. But it is not just the grades. Admissions officers want to see that your student challenged themselves. They want to see that they took a more challenging curriculum as well. The harder courseload will always pull more weight.
For extracurricular activities, quality is better than quantity.  We all know that the kid who does everything half baked will stand out less than the kid who does one, or a few, things really well.  If you want to be authentic, it is easier to show your passions for one or two things. This will come through in your application, interview, and conversations with your admissions rep.
Take a look around. 
Take time to visit the schools you are interested in attending.  This does help check the demonstrated interest box.  Park yourselves outside the library or dining hall.  Take a look at the student body. Do the students seem happy? Do the students look like the sort of people you want to spend four years with?  If you think you are going to play a sport, have you met the team?  Does the campus have a vibrant community for those things that interest you? Make your campus visit more than a canned tour and an interview.  You should spend some time in the student center. Do you see yourself on this campus with these people?  When a college or university is the right fit for your student, it can be a life-changing four years. But make sure it is a good fit for your student, not you the parent.
Lastly, remember your child will get into college. There are plenty of good schools out there. Don't worry about rank or name, find the school that is the best fit for your child, not you. You are not going to college. They are. And they need to make that decision on their own.