Hey there, Scituate enthusiasts and fellow admirers of the charming Minot Lighthouse! Today, we're going to dive into the heartwarming story behind the numbers 1-4-3 in this picturesque coastal town and how they symbolize a message of love.
Nestled along the stunning coastline of Massachusetts, the town of Scituate is known for its breathtaking vistas, historic charm, and strong sense of community. Among the town's many treasures, one stands out both literally and figuratively: the iconic Minot Lighthouse.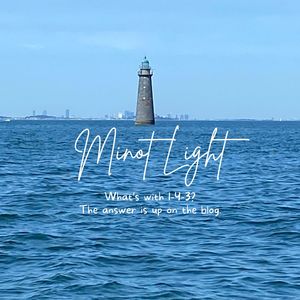 Standing tall on a rocky outcrop off the Scituate coast, the Minot Lighthouse is not just a beacon for sailors but also a symbol of love. So, what's the story behind the numbers 1-4-3 flashing from this maritime marvel?
Well, the tale begins with an age-old maritime tradition. Throughout history, lighthouse keepers have used various light sequences to communicate with sailors and residents of nearby towns. In the case of the Minot Lighthouse, its light sequence is particularly special, as it flashes 1-4-3.
Why 1-4-3, you ask? Well, those numbers have a profound meaning. In the world of lighthouses, 1-4-3 is a code that translates to "I love you." Imagine, every time that brilliant light flashes across the horizon, it's sending a heartfelt message to everyone in Scituate and beyond.
This charming tradition has turned the Minot Lighthouse into a beloved symbol of love and affection for the people of Scituate. It's a reminder that even in the stormiest of seas, there's love and warmth to be found.
Speaking of love for Scituate, if you're considering making this beautiful coastal town your home, you're in for a real treat! And to help you navigate the Scituate real estate market, there's no one better than our local real estate professional, Bill Tierney.
Bill Tierney is not just a real estate expert; he's a true Scituate enthusiast. With his deep knowledge of the town and its real estate landscape, Bill can help you find your dream home here. Whether you're looking for a cozy cottage with ocean views or a spacious family home in a quiet neighborhood, Bill will be there to guide you every step of the way.
So, if you're ready to embark on your own Scituate love story and find the perfect home, reach out to Bill Tierney. He'll not only help you find the right property but also introduce you to the wonderful community of Scituate, where the numbers 1-4-3 shine bright in the form of the Minot Lighthouse.
In conclusion, Scituate's Minot Lighthouse is more than just a guiding light for sailors; it's a symbol of love and community for all who call this charming town home. And if you're looking to join this close-knit community, Bill Tierney is your trusted partner in finding your Scituate dream home. Here's to a bright and loving future in Scituate, Massachusetts!
---
Other Blogs Of Interest
The Ultimate Guide to Living in Scituate, MA: Everything You Need to Know
10 Reasons Why Scituate, MA is the Perfect Place to Call Home