Scituate, Massachusetts, is a picturesque coastal town located about 30 miles south of Boston. With a population of around 18,000 people, Scituate has a small-town feel with all the amenities of a larger city. Here are ten reasons why Scituate is the perfect place to call home.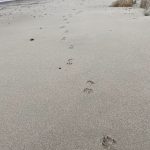 Beautiful Beaches: Scituate has five miles of stunning coastline, including some of the most beautiful beaches in Massachusetts. Whether you're looking to swim, surf, or just relax in the sun, Scituate's beaches have something for everyone.
Great Schools: Scituate has an excellent school system, with highly rated public schools that consistently rank among the top in the state. There are also several private schools in the area that offer a top-notch education.
Strong Community: Scituate has a strong sense of community, with many events and activities throughout the year that bring residents together. Whether it's the annual Scituate Harbor Heritage Days festival or the Christmas Stroll, there's always something going on in Scituate.
Proximity to Boston: Scituate is just a short drive or train ride from Boston, making it easy to enjoy all that the city has to offer while still living in a peaceful, coastal community.
Outdoor Recreation: In addition to its beaches, Scituate has plenty of opportunities for outdoor recreation, including hiking trails, fishing spots, and parks. The Wompatuck State Park is a popular destination for camping and hiking.
Small-Town Charm: Scituate has retained its small-town charm, with tree-lined streets, historic homes, and a charming downtown area. There are plenty of local shops and restaurants to explore, and residents take pride in supporting their community.
Waterfront Living: Scituate's waterfront homes offer some of the most stunning views in the area, and living by the water provides access to a variety of water-based activities, such as boating and fishing.
Strong Economy: Scituate has a strong economy, with a mix of small businesses, healthcare facilities, and tech companies. The town's proximity to Boston also makes it a desirable location for commuters.
Cultural Attractions: Scituate is home to several cultural attractions, including the Scituate Arts Association and the Scituate Historical Society. The town also has a strong musical community, with several local bands and venues.
Sense of Community: Perhaps most importantly, Scituate has a strong sense of community that makes it a great place to call home. From the friendly locals to the sense of pride in the town, Scituate is a welcoming and supportive community that truly feels like home.
In conclusion, Scituate, Massachusetts, offers a wonderful quality of life, with its beautiful beaches, great schools, strong community, and many amenities. If you're looking for a peaceful, coastal town to call home, Scituate is definitely worth considering.
---
Other Blogs of Interest:
Living the Coastal Lifestyle: What It's Really Like in Cohasset