I had the pleasure of sitting down with Pete Fickeisen of Luxury Mortgage to talk about some tips to make a buyer more competitive in what we anticipate will be a busy 2022 Spring Market.
Pete says the first tip that he would give a buyer would be that you need to have a strategy going into any home-buying scenario in 2022.
A strategy, as to who you have on your team.
A buyer definitely needs to be working with a top real estate agent like yourself. A buyer definitely needs to be pre-approved and have a good strategy as to how you're going to get your offer accepted. Just because right now, Bill, having just a letter doesn't mean anything. The letter being the run of the mill pre-approval.
Everybody has a Pre-Approval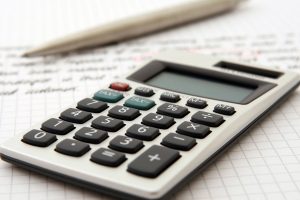 If so many buyers are pre-approved, you need to make your pre-approval stand out. So a solid strategy would mean basically meeting with a lender like myself, talking with a real estate agent like you, going through all the different obstacles that that seller might have to accept your offer. So what I mean by that is, where are we going to be in that seller's eye? Are we going to be lined up on the bottom of the pile or the top of the pile? And as a buyer you want to be on the top of the pile, otherwise, you will be on the outside looking in, again.
Tricks of the trade
Some of the tricks of the trade that we're using today to get a buyer's offer accepted are:
Pete is calling the seller's real estate agent after you submit the offer to let them know how great you are as a buyer.
Pete's office is running numbers upfront to make sure you know what your max is on every single offer that you're making. And then the third thing is we're credit approving and pre-underwriting every single buyer out there, so they have the opportunity to waive contingencies, such as the mortgage contingency, if needed, to become more competitive to win that house.
No Mortgage Contingency
Since Pete's office can pre-underwrite you, you can waive your mortgage contingency. So, with no mortgage contingency, a buyer can bid almost like a cash buyer. Acting like cash is definitely going to get you in a better position to win that house.
As I say, cash is king. So, there you have it, a few tips from a veteran mortgage professional.
Pete can be found at:
Peter Fickeisen, NMLS #: 12344
Director of Business Development
Office: (508) 967-3800
Direct Line: (508) 967-3813
Mobile Line: (508) 240-4418
Email: [email protected]
Licensed in: CA, CT, FL, MA, NH, RI, ME, TX, TN
Branch: 892 Plain St #203, Marshfield, MA 02050 | NMLS #: 1592031
---
Other blogs of interest: