Hello, outdoor enthusiasts and nature lovers! If you're lucky enough to be in Scituate, Massachusetts, you're in for a treat. This charming coastal town is not only known for its rich history and friendly community but also for its breathtaking parks and stunning beaches. Whether you're a local looking for a new adventure or a visitor exploring the area, this guide will help you discover the best outdoor spots Scituate has to offer.
1. Scenic Splendor at Scituate Harbor Beach: Let's start our outdoor journey with the iconic Scituate Harbor Beach. With its golden sands, calming waves, and picturesque harbor views, this beach is the epitome of relaxation. Whether you're sunbathing, building sandcastles, or simply taking a leisurely stroll, Scituate Harbor Beach offers a serene escape right in the heart of town.
2. Majestic Views at Minot Beach:
Next up is the enchanting Minot Beach, known for its dramatic coastline and stunning vistas. As you explore the shoreline, you'll be captivated by the rugged cliffs and the iconic Minot Lighthouse. This beach is a haven for photographers and nature enthusiasts, offering a unique blend of natural beauty and maritime history.
3. Adventure Awaits at Wampatuck State Park: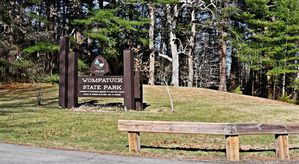 For those craving a dose of adventure, Wampatuck State Park is the place to be. This expansive park is a haven for hikers, bikers, and nature lovers. With numerous trails winding through lush forests, serene ponds, and even a campground, Wampatuck State Park offers a diverse outdoor experience that's perfect for a day trip or a weekend getaway.
4. Tranquility at Widow's Walk Golf Course: If you're seeking a different kind of outdoor activity, the Widow's Walk Golf Course provides a serene and picturesque setting for golf enthusiasts. Nestled amidst the natural beauty of Scituate, this nine-hole golf course offers stunning ocean views and a relaxing environment for both beginners and experienced golfers.
5. Nature's Retreat at North River Wildlife Sanctuary: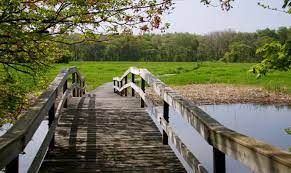 For a truly immersive nature experience, head to the North River Wildlife Sanctuary. Managed by Mass Audubon, this sanctuary features diverse habitats, including forests, marshes, and tidal flats. It's a birdwatcher's paradise, offering opportunities to spot various avian species along with serene walking trails and educational programs.
Conclusion: Scituate's parks and beaches are more than just outdoor spaces—they're gateways to unforgettable experiences and moments of tranquility. Whether you're basking in the sun on the sandy shores, exploring scenic trails, or enjoying a round of golf, there's something for everyone to enjoy in this coastal gem. So, pack your sunscreen, grab your camera, and embark on a memorable outdoor adventure in Scituate, Massachusetts. Your next great escape is waiting just around the corner!
---