What is my home worth? This is a question that links to a service on nearly every real estate website on the planet, or so it feels that way. I even have the same service on my website!
If you find yourself amidst the divorce process, you have probably gone online to do some research as to what your home is worth in today's market. Understanding the home valuation methods that are available to the consumer these days is an important thing to understand. Understanding home valuations methods, especially in a divorce situation, is something to understand so that you arrive at your home's actual market value. You do not want to rely on some computer-driven model. These models can vastly overstate just as well as they can understate the true market value of a home's worth.
Market Value
Let's get to one definition really quickly: what is market value? It is my opinion that the market value for a home is where a willing buyer meets a willing seller on price and terms. In an open market, market value is what a willing buyer will pay and what a willing seller will accept for a property. This is with no other outside factors influencing one side or the other. One can also Google Market Value for a plethora of definitions of the term.
So, sort of putting your home on the market, how would one go about finding out that is the market value of their home? And this is an age-old question. Without placing the home "on the market" most likely by listing the home with an agent and employing the power of your local MLS, to find your home's valuation is left to the next best choice, an estimate.
If you are getting divorced and are trying to understand home valuation methods, then you need to be a good student because the different methods could have a material outcome on your valuation, either too high or too low.
Home Valuation Methods
There are basically three home valuation methods.
The automated valuation method.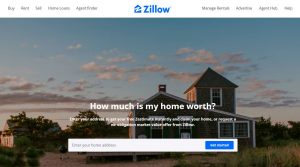 This is commonly known as Zillow's Zestimate, or any other method where you type in your home address and answer a few questions about your home and outcomes a valuation for your home. This is done via an algorithm that auto-assigns similar homes to yours. Using this data the automated valuation method comes up with a quick figure for your home's valuation.  BUT the issue here is that the computer software is unaware of the things that can change a home's worth since it does not physically see your home. This method puts no weight into location, condition, and so forth.  Frankly, it is a flawed method, so much so that Spencer Rascroft sold his home for 40% less than his Zestimate. And he was the co-founder of Zillow.  See the full story here. However, Zillow does claim to be within 6% of the home's market value via its estimate. I am not sure I would take an automated valuation method as gospel.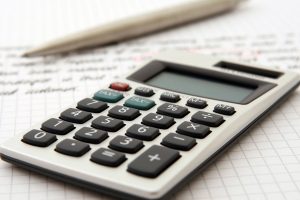 Getting an appraisal from a state-licensed appraiser can be a really good way of getting a good estimate of one's home valuation.  As a licensed professional a real estate appraiser has a set of methods and standards to which they have to follow. This does help arrive at a uniform method of valuation. And this method will cost you somewhere in the $300 to $700 range for their services.  One concern with an appraisal is that they can only use a comparable form for the last six months, and only from sales. So they cannot use what sold recently but has yet to close. This can curb the results in a fast market.
A comparative market analysis.
A comparative market analysis is usually prepared by a licensed real estate professional. Someone like myself. This can commonly be referred to as a CMA.  So, what is a CMA? This is a market analysis of a home's valuation as seen in the light of someone who is up to speed on the current market conditions. We can use a home that went under contract yesterday, or a few months ago. But we can use the best most local information available to us. As people out in the market day in and day out, we know the pace of the market and what a house will look like on the market when it comes to pricing it for sale.
So, there you have it. The three ways to understand home valuation methods. Each with its own bend.

---
Other Related Blogs
Do you need a real estate divorce specialist?