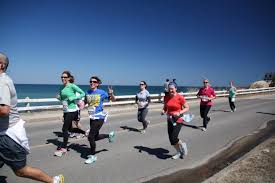 The Cohasset Thanks For Giving Road Races in Cohasset MA is scheduled to be run again on Thanksgiving morning. Be sure to register ASAP to ensure that you get your 2023 road race t-shirt.  This scenic course runs around Cohasset in a large loop around Little Harbor.   The event is put on by the Cohasset Recreation Department.
Register for the  Thanks for giving road race details:
Registrations effective as of November 11th are $20 for those 19 years of age and younger. Those 20 and older are $25 per entrant.   T-shirts are guaranteed for the first 650 pre-registered runners.  T-shirt and bib pick-up will be at the Cohasset Recreation Department located at 100 Sohier Street in the rear of the library building Pick-up times are below:
Tuesday, November 21st from Noon to 8:00 p.m.
Wednesday, November 22nd from 9:00 a.m.to Noon
Race-Day Registration T-Shirt and Bib Pick-up:
6:30a.m. to 7:00 a.m. @ Cohasset Town Hall
Online Registration Closes @ 5 a.m.
The 2021 Cohasset thanks for giving road race in Cohasset will follow the racecourse below as a 5K.
For years this has been a fun community gathering and a great way to kick off a holiday weekend.  Get out and enjoy our scenic town, see some old friends and enjoy the day.
---
Other Blogs Of Interest:
The Best Places To Run Your Dog
Recommended Cohasset MA Area Veterinarians
---