It is not a new secret that a well-landscaped home will sell at a premium to one that is not so well landscaped.  After all, curb appeal is everything. Whether you have a green thumb or prefer to outsource your landscaping, all good landscaping starts with gorgeous plants. And you can only find good, native plants at one of the local nurseries. Here's a list of the best South Shore Nurseries.  And shop knowing you are supporting #shoplocal. 
The list is in no particular order, and each nursery has its own strong suit. I would say that one nursery is not better than another, but rather each offers something that makes them stand out. Perhaps a trip or two to each one will get you that garden to make Martha Stewart proud.
Kennedy's Country Gardens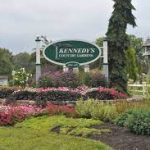 Kennedy's is the gold standard of nurseries.  And even more so if you want something native and unique. If you are not sure what you are looking for, Kennedy's may be the place for you. They give incredible advice as well. Show up with a few photos on your phone, and they will send you home with plants and a plan.
Kennedy's is located on Route 3A in Scituate just before the North River Bridge. If you are looking for selection and quality input from the staff, this is your place.
Cohasset Village Greenery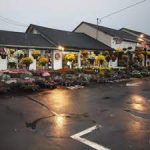 Do not let looks deceive you.  From the street, the "Village Greenery" offers more than the smaller plants you see from the road. They have a full selection of larger shrubs and trees out back. They offer the most amazing selections of plants for every garden and every gardening skill set. Like Kennedy's, the staff has great advice and is always helpful.  Once you shop at the "Village Greenery" you won't see the need to trek to one of those big box stores in neighboring towns. They have everything you need, and they appreciate your business.
Every Bloomin Thing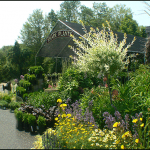 Think of Every Bloomin Thing as the place to get your core or anchor plants. They have highly competitive prices on shrubs both large and small. If you are thinking of a hedge or a specimen tree, this is the place to shop.  The selection is unparalleled. Every Bloomin Thing is another place with more than helpful staff. Tell them what you are thinking of for your yard. The staff here will not leave you disappointed.  While they have several acres of large plants, they have more than ample selections of annuals and smaller plants.
Weston Nurseries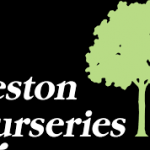 Weston Nurseries is a relative newcomer to the local garden scene. Located on Route 228 in South Hingham, this is more than a convenient place to shop for your garden needs. Weston Nurseries has the full selection across the board. They have both the large and the small plants you need to address your needs.  With its convenient location, it can be a busy place on a Saturday morning, but the service level will not fail you. They have a kind and knowledgeable staff and are still a shorter drive than the big box garden centers. 
Holly Hill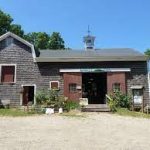 Holly Hill is not one of the biggest local nurseries, but they offer a great selection of seedlings for your garden. All are grown organically and they have a large selection of vegetable seedlings to the point where you may even learn about some varieties. Holly Hill is a local treasure that I cherish. So, I try to give it a plug whenever possible. 
There you have it, a cheat sheet on where to go to find which of the best local nurseries will have what you need to give your yard the wow factor.
---
Other Blogs Of Interest: