Let's talk schools.  Let's talk about the South Shore Schools
I get this question pretty often.  "Bill, what's the best school district down on the South Shore? Is it Hingham? Is it Duxbury? Is it Cohasset? Is it Norwell?" And I'm not really so sure I can answer it. You can open up the different magazines and they all rank the schools in a different fashion. And often those rankings change the criteria by which they rank the schools each year. So, it's always a little funky, and you've got to dig into the math a bit.
The author's bias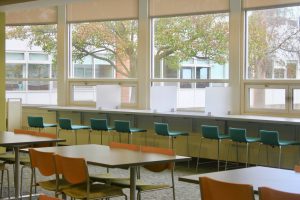 But I tell people when you're looking at the schools, first of all, I have got to tell you that I have a bias towards Cohasset. I raised my kids in Cohasset. I put them through the Cohasset schools. They went to four-year private schools, and very good schools, very elite schools. So I love the Cohasset School System.
Where do the top 50 land?
But with that said, if you look at Hingham, Cohasset, Duxbury, Norwell, even Scituate. Look at where the top 50 kids are going. They're all going to the same places. There's a Harvard in there, there's a couple of other Ivy's in there. There's a bunch of the NESCAC's in there. These days, kids seem to like to go to the bigger schools so you see some of the more competitive, larger schools are in there. But the difference in where the top kids are going in a school system is minuscule. So some of the schools will get dinged because they only place 85% of the kids into four-year schools, but it's a different school system, different socioeconomic groups of people in the school system. But the public schools are great.
It all starts at home.
The other thing I always remind people, too, a lot of education starts at home. So if you really want to watch your kids go on and do well in school, you've got to take up your responsibility as a parent and get involved with them. And it's for 12 years, from first grade to senior year in high school. It's a lot of work. Well, it can be a lot of fun too. A lot of people have seen me on a lot of sidelines during those days. But when we're done with the game, out came the textbook and we had to get some work done.  And sometimes, when you're exhausted after practice or a game, you still got to make sure that the kids get that schoolwork done, but that's what is needed to get you into a good four-year college.
So I don't really have an answer as to what the best school system is. Certainly, I have my bias towards Cohasset, but that's a personal thing and I wouldn't put a whole lot of weight into it for you. But we have some of the best schools in the state down here in the South Shore, and I'd be glad to talk to you more about that.
---
Other blogs of interest:
https://williamtierney.net/recommended-cohasset-ma-area-veterinarians/
https://williamtierney.net/the-best-places-to-run-your-dog-in-and-around-cohasset/
https://williamtierney.net/cohasset-ma-coffee-places/