Help birds, butterflies, and your VERY local environment!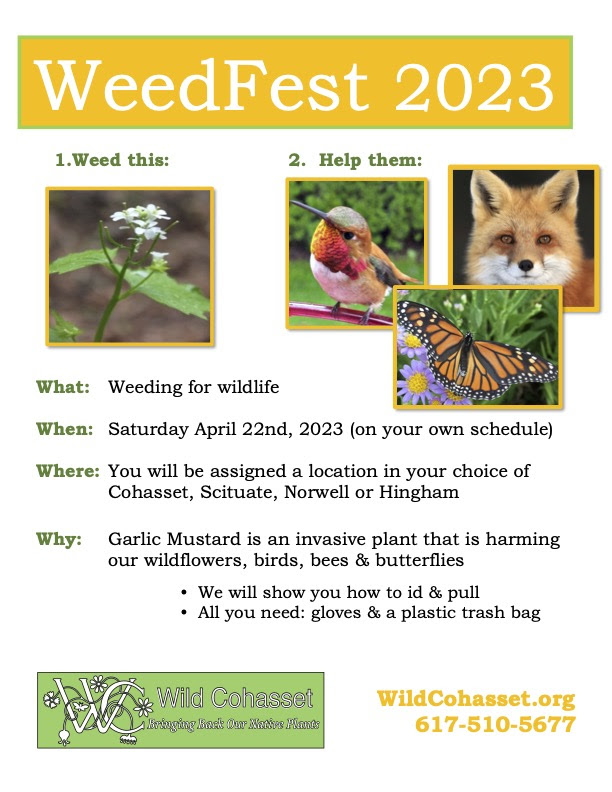 Wild Cohasset
needs volunteers to weed in their own neighborhoods (and on their own time) on April 22nd or anytime that week.
Who is Wild Cohasset?
Read on for more!
How does WeedFest work?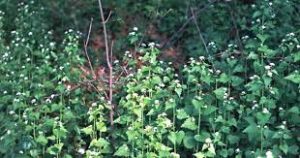 You tell Wild Cohasset where you live. They assign you a spot to weed Garlic Mustard near you OR you can meet them at a group weeding spot in 

Cohasset

You weed for about an hour, discarding plants in a sealed plastic bag to prevent spreading. Every plant you pull this year prevents up to 3000 – 5000 next year.
You tell them how many bags of Garlic Mustard you've pulled so they can keep track.
You have done your part for Earth Day.
P.S. Teens can get community service hours! Great activity for families with even very young kids!
Never picked Garlic Mustard before?
Let Wild Cohasset show you exactly how to identify it and what to do.
---
Other Blogs of Interest: