Anybody who knows me knows that I can be a bit of a foodie.  Cooking relaxes me. And any good meal starts with fresh ingredients. Living here on the South Shore, we are fortunate to have several local Cohasset, MA area farmer's markets that sell the best locally grown produce.
So, why not hit our local Cohasset, MA area farmer's markets for fresh produce? If you do, you'll find locally sourced, really fresh ingredients which will raise your summer meals to the next level.
Locally, we have three well-run and well-organized farmer's markets. They are in Cohasset, Hingham, and Scituate. The Scituate farmer's market is on Wednesdays, Cohasset on Thursdays, and Hingham on Saturday mornings. Three different days of the week to give you the option of purchasing your staples midweek or shopping up a storm for when you're planning to host guests on Saturday evening.
The Cohasset Farmers' Market
While not the largest farmer's market in terms of vendors, it is perhaps one of the oldest.  Held each Thursday from May to October on the Cohasset Town Common, this is an active farmer's market. They have vendors that cover everything from Deb's Cookies to Holly Hill's fresh (super local) produce to seafood to condiments and more. Usually, there is live music which makes it rather festive. Combine this with a few food trucks that are commonly on-site, and it can be a late-week shopping trip and dinner outing all rolled up into one.
The Hingham Farmer's Market
This is your classic farmer's market and the largest of the three. Held on Saturday mornings in the Station Street parking lot, it's a not-to-miss shopping experience. The number of vendors is extensive and whatever you need is sure to be on hand.  With lots of vendors, you are more than likely to have your choice of fresh produce, meats, and even seafood. In addition, you can add to your shopping basket truly #shoplocal products. Think candles, soaps, spices, and more.  At this market, you can shop for the week or the meal. Either way, you will love it.
The Scituate Farmer's Market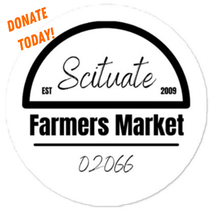 The Scituate Farmers Market is the newest addition to the South Shore farmer's market scene. Centrally located near Scituate town hall (just off Route 3!), this is an easy one to get to. While still growing and looking for more vendors, this market has all you need to make a good meal. Since I am a foodie, I love to pop in here and pick up truly fresh produce, then I plan my meal from there. 
There you have it. My three favorite Cohasset, MA area farmer's markets. Get what you need at any or all of these local markets. But most importantly, shop local and support local families and businesses. We are very fortunate to have this area resource. And always, remember to thank the volunteers that organize and run these markets or events. 
---
Other Blogs Of Interest