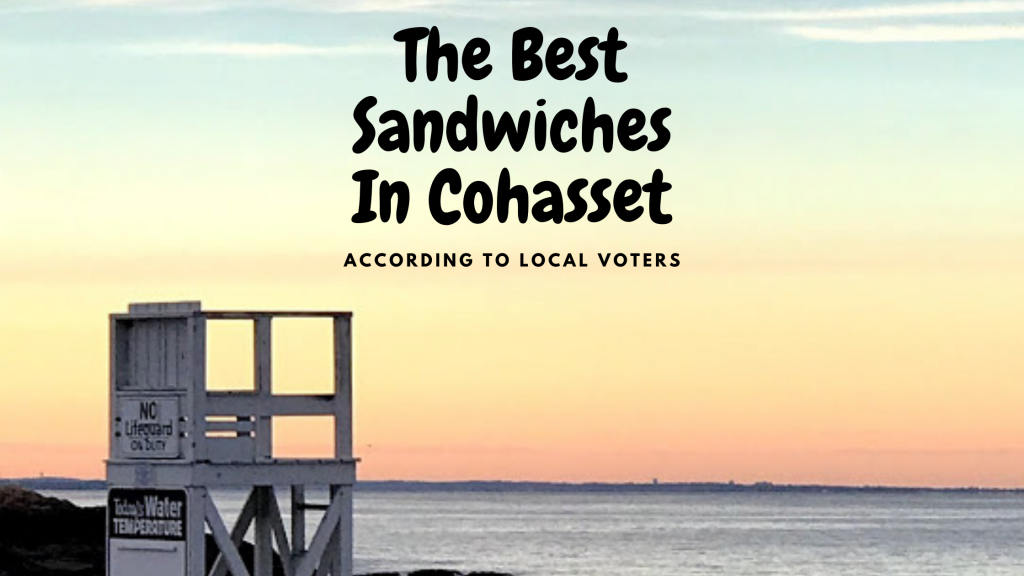 Let's grab some sandwiches and head to Sandy Beach.
This is not a new concept or a new way of doing for anybody who knows Cohasset well. Heading to Sandy Beach (or any other Cohasset beach for that matter) for the day, or for dinner and a sunset is a very common practice this time of year. It is almost akin to the sun rising and setting each day. Grabbing a sandwich and heading to the beach is a way of life here.
But where does one head to get said sandwich?  There is no shortage of places to go. And trial and error can be expensive if you are not in the know. So once again I set up a very unscientific poll that garnered over 300 responses. The true-spirited passion of the Cohasset community came out to support their favorite sandwich shop.
Drum roll, please. Here is your list of the most voted for sandwich places in Cohasset listed in order of votes garnered.
Anchor & Sail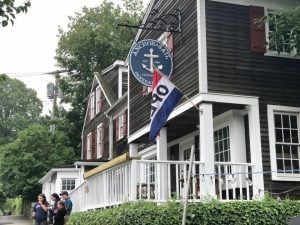 A&S came in at the top with nearly twice the votes that any other sandwich shop earned. Since this is the author's favorite place to get a sandwich, this does not surprise me. Anchor & Sail is a relative newcomer in town but is quickly becoming the epicenter of all things food in Cohasset. Owner Megan Fales greets you by name and the service is always with a smile.  A Foodie tip for this place is to call ahead with your order, or you may wait a bit. But any wait will be worth it.
Victoria's Pizza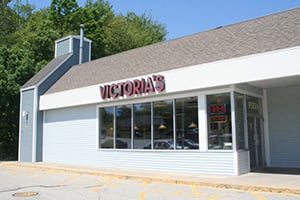 Coming in a tie for second place is Victoria's Pizza on 3A.  I can say that Vickey's has a steak bomb that will rival anything from Philly. Or grab a buffalo chicken sub, just get extra napkins as you'll break a sweat and get your hands dirty. But it is well worth it! If you have a large order, this place can handle it.
Cohasset House of Pizza
Well, "CHOPS" came in tied for second place. CHOPS is how Cohasset House of Pizza is known in the local vernacular. It is kind of an institution here in town. And I'd bet that you cannot graduate from Cohasset High without eating at least once from here.  Order the spicy chicken sub. It is an iconic sandwich. Owned locally and run with local help, CHOPS is a go-to place for your beach sandwich.
Circe's Grotto
Finishing in a near second position and only a few votes keeping it in third place is North Scituate's Circe's Grotto. While not exactly in Cohasset, the voters put this one on the list and voted up a storm of support for it. Each sandwich here is made to order with no attention to detail spared. And size does matter here, as the portions are generous, to say the least. Good, fresh, and made with passion are the reason this place has people going over the town line for a good sandwich.
5 South Main
Arriving on the list in a tie for fifth place is 5 South Main. This is another place the author has a bias towards. I will cut the chase, this place has the best lobster roll anywhere. Period, hands down. Their lobster roll is enough for two people to share. (I get my own.) But this is another place that makes a sandwich with passion and offers it in size.  Portions are generous. And do not forget the homemade pickles offered with each sandwich. Sweet & Yummy. Do not forget that this place does a dinner service that is not to be missed.
French Memories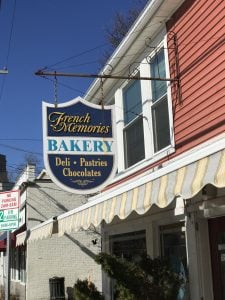 Coming in tied for 5th place is French Memories. I honestly think French Memories belongs higher up on this list as it is not really known for its sandwiches. If you are looking for a tart, or a danish, or some really decadent sweet, then you'd think of French Memories. But since they make their own French Baguettes, their sandwiches are always on the best bread. I always get mine on a baguette.  They have a sandwich board of the most delicious sandwiches that are made with care yet with certain promptness that is always appreciated. This is another local institution that is approaching three decades in Cohasset Village and their food is a testament to why they have thrived for all this time.
So there you have it. You are now armed with places to grab a sandwich and head to the beach. As someone who cherishes the coast, please be sure to dispose of your trash properly, especially at Sandy Beach where it can be an issue. If possible, I would suggest that you dispose of your trash at home.
Be sure to see my other articles on: